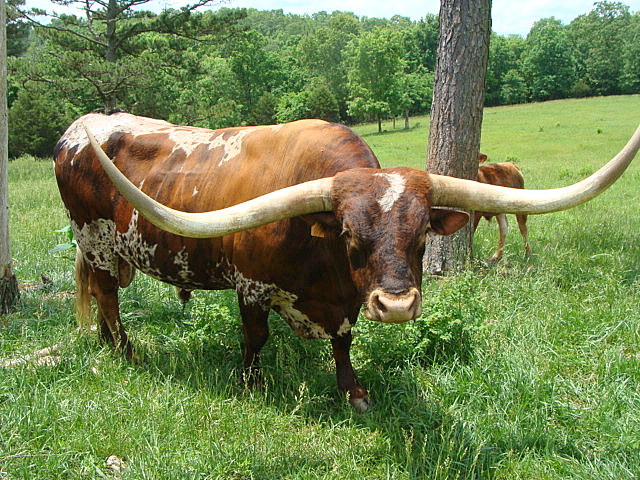 photo 5/23/18
TK Lee. dob 2/6/12.
Feisty Lee Jr x Dottie Leigh. Lets see, Overlyn twice, Feisty Fannie twice, Overhead twice on top with Grand Slam, VJ Tommie, and Golden Counter on bottom. Sire is Showcase Champion(74"ttt) and so is his dam(102"total). 37.75"ttt @ 12 months. 58"ttt @ 18 months. 65"ttt @ 24 months. 88"ttt and over 115" total horn on 12/21/16. (after 7" adjustment for broken horn). 44" from ctr of poll to tip of unbroken horn. He projects over 90"ttt without the broken horn. That's very elite territory. But the best thing about Lee is the horn and color he's putting on his daughters. Awesome! Take a look at them.
Overhead (75"ttt)
Feisty Lee
Feisty Fannie (89.875"ttt)
Feisty Lee Jr.(74"ttt)
Overhead (75"ttt)
Feisty Leigh (76"ttt)
Feisty Fannie (89.875"ttt)
TK Lee
VJTommie
Tommie Lee
Golden Counter
Dottie Leigh (102+"total)
JR Grand Slam
JP Grand Dottie (77"ttt)
High Dottie (70"ttt)

Junior Herd Sire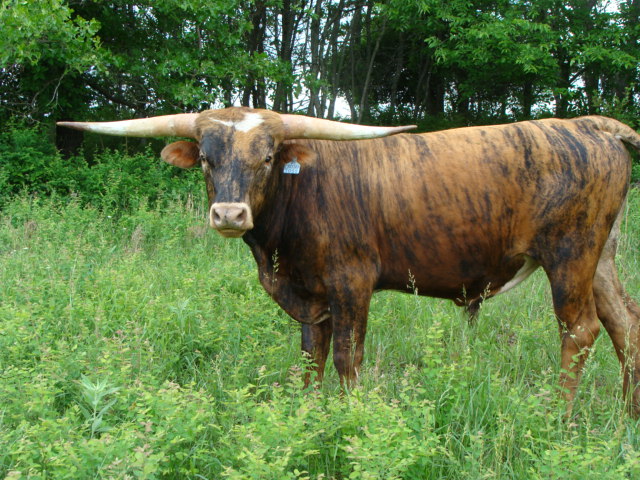 photo 5/23/18
Drago. dob 4/10/16.
Drag Iron x Chosen Toss. Double bred Jamakizm. Sire is 87"ttt and 2260 lbs. Dam is 76.62"ttt. Her dam is an 87.62"ttt daughter of Jamakizm. 431 lbs @ 6 months. Drago is brindle and getting more so. 30.4 @ 12 months. 32"ttt @ 14. 38.88"ttt @ 1 week over 15 months. 40.25ttt @ 16 months. 44.25"ttt@ 17 months. 48"ttt @ 20 months. 49ttt @ 21 months & 10 days. 55.5"ttt @ 27 months.
Jamakizm 83"ttt
Drag Iron 87"ttt
Shining Victory
Drago
Chosen Victor
Chosen Toss 76.62"ttt
Jamakizm 83"ttt
Toss The Jam 87.62"ttt
Win the Draft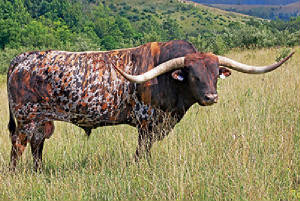 drag iron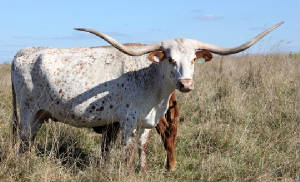 Chosen Toss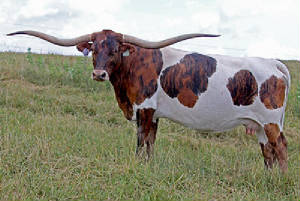 Toss the Jam